The winter is becoming colder than ever, and it is vital that you make certain your baby remains dry and warm. However, the idea of handling a wriggling baby can be very stressful.
Keep in mind that dressing a baby during a  frosty winter season can be very tricky. After all, your babies cannot tell you if they are feeling comfortable or not, and sometimes moms tend to overdo things, instead of simply skimping on the warm clothing for winter.
While you need to keep your babies feel warm and comfortable, it is critical not to let them get too heated or warm. Overheating the baby is associated with an increased chance of SIDS or Sudden Infant Death Syndrome.
How should I dress my baby when we leave home?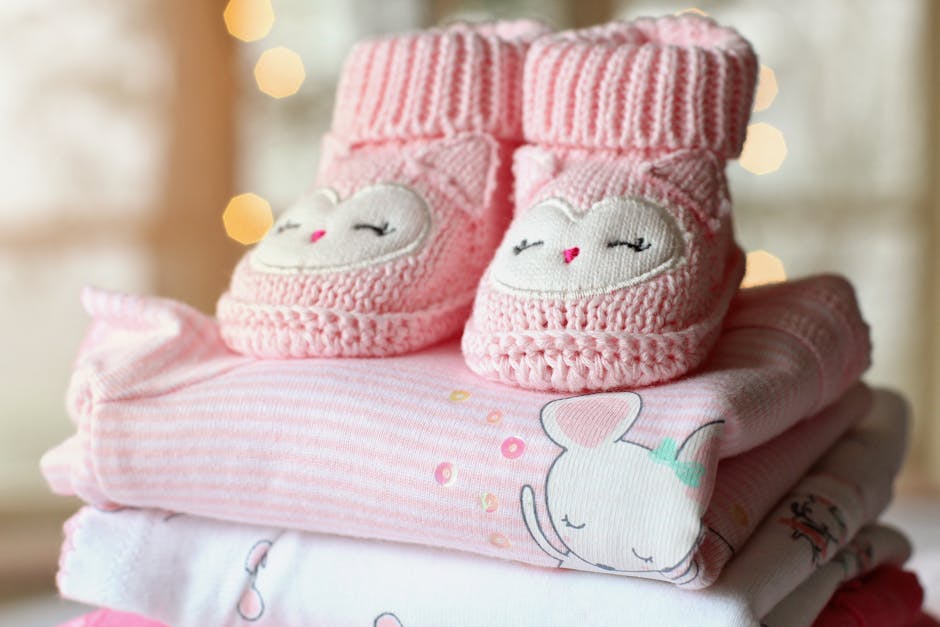 If you are planning to go outside with your kid in tow, particularly on winter daylights, then it is best to have a quick start. Remember that you have a lot of things to prepare and your kid may not be very cooperative especially at the moment when you begin putting on the layers of clothing.
A rule that is wise for you to follow is that a baby will require an extra layer of clothing than you. Collect any additional clothes that you need ready in one spot so that you can clothe your kid immediately before heading out.
When it is freezing outside, a snowsuit can provide an excellent defense against the snow and cold. The moment you dressed your baby in its clothes for the day, then you can just slip your baby into the snowsuit simply before you head out or get out of your car.
For instance, Snowsuits in French Connection have a nice fitting for arms and legs, and nearly all go with hoods. Opt for one with a fine layer of covering, such as flannel or fleece, as well as an exterior material that is water-repellent.
Babies possibly lose lots of warmth on their heads, so make sure to put a hat on your kid when heading outside in cold season.
If the hands of your babies are exposed, then have them wear gloves on. Bring an extra pair if your baby likes to suck on his thumbs or fingers. Make certain your kid wears socks as well to keep the feet comfortably warm too.
On wintry days, you may wrap your baby using a blanket if your child is still cold with the snowsuit. In a buggy or a pushchair, a sheepskin liner can help offer additional warmth and is very breathable.
After being outside, remember to constantly remove your kid's hat and any additional layers of clothes when you come indoors, even if it indicates waking the baby. Several stores are kept pretty warm, and your kid could quickly overheat.
Safety reminder: Keep the car seat straps snug. Make certain your kid is not wearing clothes that are too bulky for the car seat, and do not place blankets between the straps and your baby.
If your kid is in the car with the heating switched on, your baby would not need to put additional clothing on. If you believe the car is somehow cold, you may add a blanket on top of the straps and not under them.
How long should my kid remain out in the cold?
Regardless the kind of weather, it is always great for you as well as your baby to breathe some fresh air daily, whether it is in a backpack or sling. However, if the climate is notably harsh, you may need to have any outdoor trips brief to prevent your kid from becoming extremely cold.
Your kid is unlikely to be very cold in a sling if appropriately dressed as your baby will be close to you, but constantly check your baby's temperature.
Additionally, be mindful of the baby's behavior. If your baby is happy to be out initially but begins whining after a while, your baby may be attempting to tell you that it is freezing already. It is always an excellent idea to check your baby's belly, face, and ears constantly, and go indoors before your baby gets uncomfortable.
Safety reminder: If your kid gets pretty cold, never try to warm your baby by rubbing its skin because it can make the skin sore or irritated. Instead, try to hold your kid's body against yours.
Takeaway
The spikes of winter are never friendly, especially for the infants. Remember that your baby's temperature must not be too warm and too heat, and this is where proper dressing becomes critical.
Mentioned above are only a few of the many tips you can do to keep your baby warm, but if you think that your baby is acting differently, then it is best to seek the advice of a doctor.
(Visited 202 times, 1 visits today)