So you've got yourself a boat and are ready to channel your inner Christopher Columbus and explore the vast waters of the Caribbean. If you're looking for gorgeous islands with endearing beaches to visit and enthralling coves to get lost in, then you'll find the following Caribbean islands very appealing:
1) The British Virgin Islands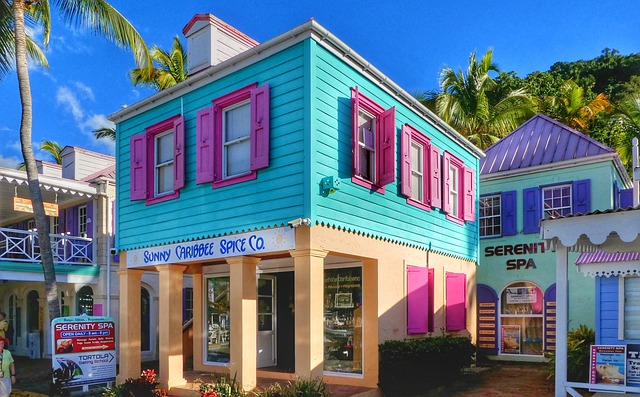 These islands form the cornerstone of the beautiful treasures of the region as they are a culmination of heavenly scenery and perfect weather conditions. With reliable trade winds averaging a good speed of 10 to 25 knots and more than 60 cays and islands to experience in a territory spanning 15 miles wide and 32 miles long, the British Virgin Islands are a joy to sail. What's more, the region hosts a fun-filled sailing festival called the BVI Spring Regatta that features upwards of 100 yachts. You can start your trip at the biggest island called Tortola where you can select a boat to rent from a plethora of water vessels depending on your preference.
2) Antigua and Barbuda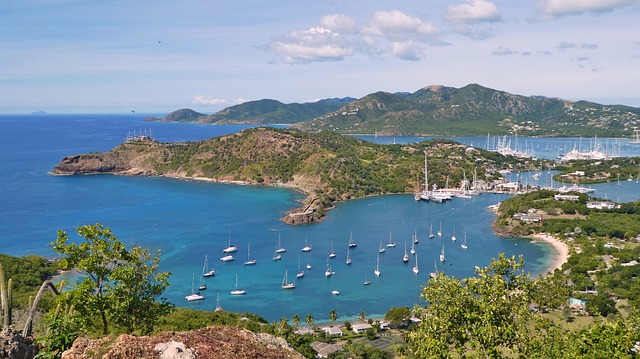 Also imbued with perfect wind conditions, Antigua and Barbuda make excellent stopovers as they are littered with countless good harbors such as Jolly harbor and English harbor. Antigua is a convergence of sailing prowess as it hosts two notable sailing events annually namely a world-class regatta dubbed the "Sailing Week" and the more conservative "Classic Yacht Regatta" that features a timeless collection of yawls, sloops, schooners, classic ketches and traditional boat models.
3) St Vincent and the Grenadines
Canouan, Mustique, Bequia, St. Vincent, Union island, Tobago cats and Mayreau are some of the lovely gems that make up the St. Vincent and Grenadines chain whose landscapes are a real-life preservation of the life of yesteryears. You can rent a boat at St. Vincent, which is the main island and has the best jumping-off point, and go sunbathing, picnicking or swimming on a nearby peaceful beach.
4) The French West Indies
The trade winds are a favorable 10 to 20 knots during the dry season –i.e. from December through April- making this a great time to explore the French West Indies that boasts land masses such as St. Barts, St. Martin, Guadeloupe and Martinique. The latter's Fort-de-France is the pick of the bunch in terms of gorgeous bays and is also home to many marinas the most prominent of which is Le Marin's Port de Plaisance. Oyster Pong, Marigot Bay and Orient Bay in St. Martin are also worth a visit and so is the beautiful island of St. Barts that is flooded with numerous secluded beaches.
5) St. Lucia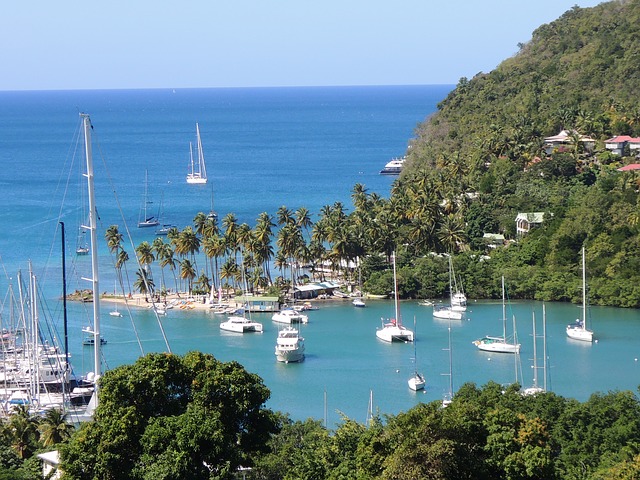 St. Lucia is a picture perfect sailing destination sandwiched between the charming waters of the Caribbean Sea and the endearing Atlantic sea. You can find all varieties of sailing expeditions to quench your taste buds at Rodney Bay and Marigot Bay, on the northwestern and western coast respectively, where you can charter trips to explore the beguiling St. Lucia.
These islands are a mainstay in any solid Caribbean Sailing itinerary so be sure to make some space for them on your to-visit list. You won't have sailed the Caribbean right if you don't visit these stunning islands.
(Visited 191 times, 1 visits today)