No matter where you're travelling in the world, renting a car is an excellent way to get around to see the local area or even further afield.
It comes with certain perils of course but we've put together a small guide of the main things that you need to be aware of when hiring a car.
Documentation
Laws vary greatly around the world and all car hire companies have to abide to either national or even state laws.
Renting a car is fairly homogenous around the world and so your standard driving license will be fine in many cases.
But the best way to ensure you can drive overseas is to obtain an International Driving Permit ("IDP") or License which you should be able to obtain through your national driving authority.
For example, in Europe and despite many countries forming part of the European Union, several countries require you to at least carry an international driving permit. These countries include Austria and Spain for example.
With that said, some countries like China do not recognise the IDP and you will have to get your licence translated into Chinese if you want to hire a car there.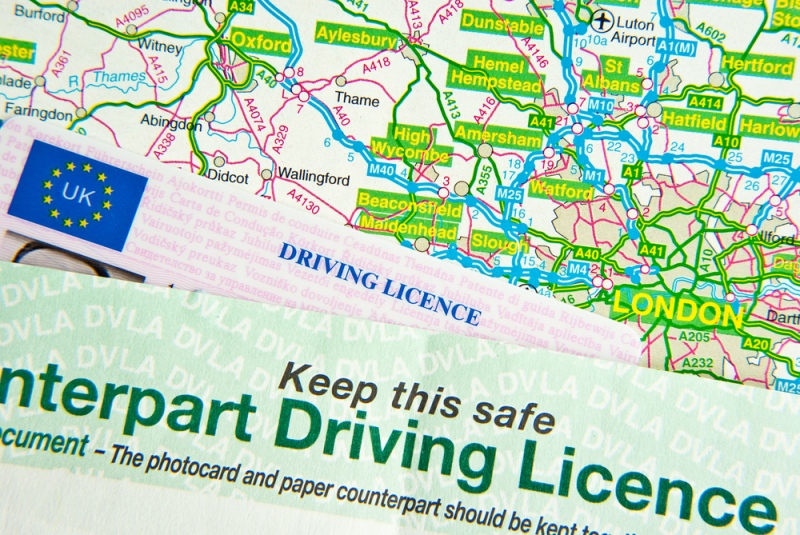 So even if you have booked a car online or via a travel agency, to avoid any problems make sure you obtain your IDP before you leave. Note that this can take from a few days to even a few weeks so make sure you leave yourself plenty of time.
Also critically important is to make sure you have your passport ready and make sure it is still valid for at least one year before it expires.
Although not common, some travellers to the US have even been required to show their visas or visa exemptions. For example, for most European travellers, it is imperative to obtain an ESTA visa exemption (full ESTA guide here). If you're coming to Europe from the US, however, your passport should be enough to prove your identification but that may change when the European Union introduces it's ETIAS system in January 2021 (full ETIAS guide here).
As an additional example of this is in Russia where you will need to show your passport and visa not only when trying to hire a car but also to show to any authorities if you are stopped.
The reason for checking the passport and possible your visa (and despite travellers having passed through immigration without any problems) is down to national security since car rental firms regularly have to provide information to law enforcement authorities if required to do so.
Insurance
Probably one of the most difficult areas to assess is related to insurance. It's worth reading through the fine print before you travel but in case you simply don't have time, you'll almost certainly be invited to purchase additional insurance (i.e. beyond the minimum required) when you get to the check-in counter of the car-hire company.
So don't be surprised when you receive a small but courteous sales question offering you a number of options. Check-in staff are trained to sell you as much as they can (and sometimes, using more 'hardcore' sales tactics) because this adds a significant profit to the bottom-line of the car hire companies.
So do try to check out insurance options before you arrive because the last thing you want to do after a long trip is muster the energy to understand all the options.
Generally speaking, there are four types of insurance including Collision Damage Waiver (CDW), Supplemental Liability Protection (SLP), Personal Accident Insurance (PAI) and Personal Effects Coverage (PEC) but it's important to realise that these are optional and not required.
If you happen to choose all of these, the amount for your car hire is likely to sky-rocket. So it's important to be selective: ultimately, the choice is a completely personal one and depends on how much risk you're willing to take.
This is yet another reason to do your homework before you leave so that you don't lend up with a massive car hire bill and ruin your holiday / car-hire budget.
Of critical importance is to check your rental car is not damaged or scratched in any way with the check-in agent before you leave (this includes checking for internal damage as well like stains on seats). Even a minor scratch might be picked-up when you return the car and of course, you'll have to pay!
Driving Overseas
There are quite a few countries that drive on the left-hand side of the road. This means that the steering wheel is on the right-hand side on not on the left! And it also means that everything will feel backwards until you get used to it.
These include countries include like Australia, Japan, India, Ireland, Malaysia, Nepal, New Zealand, Singapore, South Africa, Thailand and the United Kingdom.
Make sure you take your first car rental days with great care and do your best to avoid major or complicated intersections if you can. Roundabouts (a mainly European feature) can be particularly challenging since you enter on the left-hand side and go around clockwise whereas in mainland Europe, it's the other around: you enter on the right-hand side and go around anti-clockwise!
European Cross-Border Car Hire
Finally, and again a major feature in Europe, is the ability to cross borders between countries with no border control. For example, it's totally feasible for you to travel starting from France then driving through Belgium and the Netherlands in one day: so that's three countries in one day.
The issue is not crossing the border itself but more related to your rental agreement. If you're considering cross-border trips in a hire car in Europe, it's vital to make sure your rental agreement allows you to do so. Many prices quoted by car hire firms in Europe (including big-brand names) do not include this as part of their standard pricing so make sure you double-check the prices before you book!
(Visited 139 times, 1 visits today)