While Australia has quite the reputation for its laid back nature, it can also run pretty far in the opposite direction. There are tons of sporting opportunities in the country, and some of them might even be considered extreme. Thrill seekers and habitual relaxers alike can make the most of Australia's dynamic experience.
1. The Great Barrier Reef
Sure, the Great Barrier Reef is beautiful to look at, but it's also incredible to explore. There are nearly a thousand species of coral and well over a thousand species of fish that comprise the environment of the reef, and if you'd like to, you can put on some scuba gear and experience it all firsthand. You don't need to be a pro – there are plenty of groups with qualified instructors who go out if you've never had an underwater adventure before.
2. Mission Beach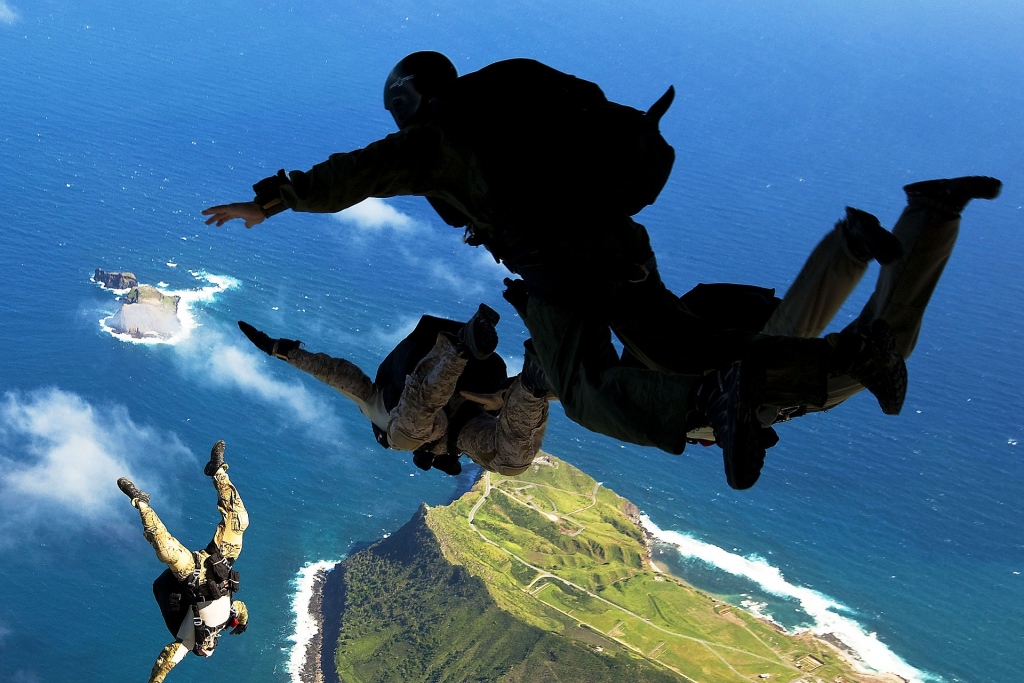 There are tons of skydiving opportunities in Australia, but Mission Beach boasts some of the best views. If you don't have a parachuting license or you're skydiving for the first time, you can tandem skydive with a qualified instructor. Some skydiving companies even incorporate photo and video features that will allow you to preserve the adrenaline of the jump to show you friends who weren't so brave as to take the leap themselves.
3. Belgrave
Belgrave provides an adrenaline fueled opportunity that the whole family can enjoy. A series of treetop level ziplines allows you to explore the forest from the top, in a safe and controlled environment. It's better than a walking tour – you're experiencing nature the way the birds see it, and you feel as though you're flying right along with them.
4. Cairns
There are no less than a hundred reasons why Cairns is a great destination, and among them are the kinds of things that true thrill seekers love to do. In addition to the many scenic and relaxing things to do, there's also bungee jumping, jet skiing, and scuba diving opportunities. Cairns truly provides the best of both worlds for vacation filled with variety. Freefall, and then stroll through the botanical gardens.
5. Fraser Island
Fraser Island is a sand island, making it ideal for sand sports. Off-roading and 4×4 riding are common forms of recreation on Fraser Island. If your adrenaline needs the boost of some engine power, this is where you're going to find it. Fraser Island is a true home for adventure, no matter what your sport of choice is.
6. The Caves
A lot of spelunkers adore Australia for its many cave exploring opportunities. There are above and below water caves of varying difficulty, some of which are clustered together. If you're passionate about the art of exploration, you're going to want to set aside a lengthy period of time. You can explore a new cave every single day. Rent a room somewhere close to the cave locations and devote a day to each different exploration. There's so much to see, and you're not going to want to miss any of it.
7. The Gold Coast
Queensland's Gold Coast is a powerhouse of entertainment. For one, there are tons of rollercoasters at the areas theme and amusement parks for people who prefer thrills that are a little more conventional in nature. There are also treetop adventure parks and indoor skydiving wind tunnels. The thrills never stop on the Gold Coast.
There's something for everyone in Australia, whether you're travelling with a group of adventurous people who a mixed group with some who would rather have a tranquil vacation. Get the best of both worlds with your Australian holiday.
About the author:
Audrey Robinson is a huge fan of traveling, sky-diving and trekking who believes that there is no better way to spend time than visiting uncharted places all around the world. When not traveling, Audrey supports Datastical, an online knowledge library. Feel free to find her on @AudreyyRobinson.
(Visited 509 times, 1 visits today)